Setting up ROCKI without the App - Android
We are constantly working on improving the ROCKI software. To make sure you have the latest update on your ROCKI PLAY, follow the instructions here first:
www.myrocki.com/fwupdate
Check out the video or follow the steps below!
-Step 1:
Connect your ROCKI Play to power and your audio system, using the cables included in the package. Once connected to power, a green LED will light up on top of the ROCKI PLAY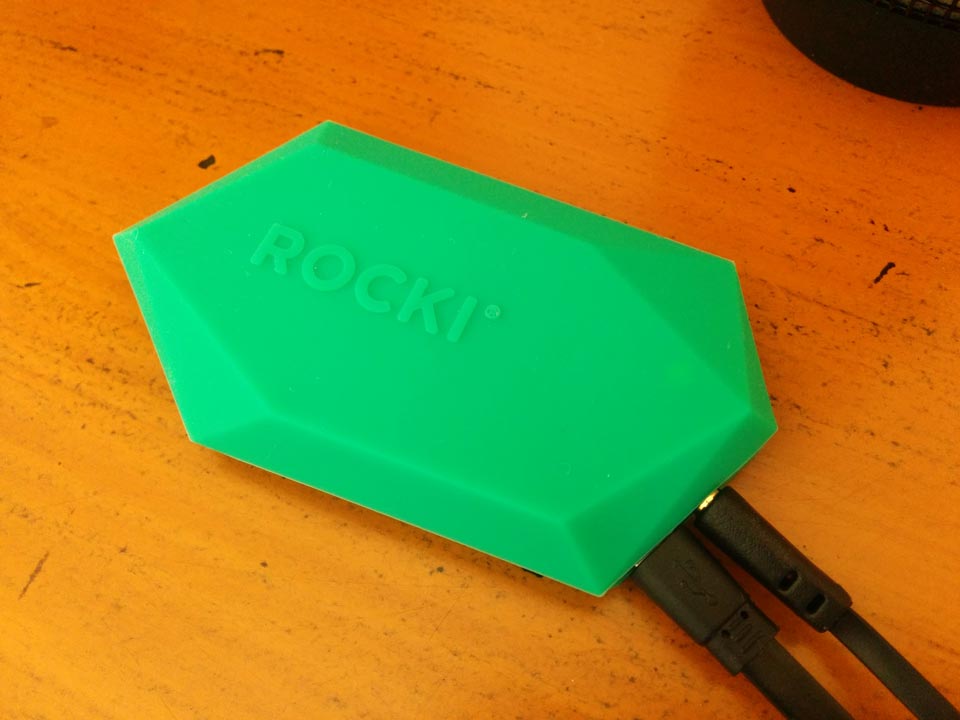 -Step 2:
Wait for about 20 seconds, you will hear a voice over the speakers say ROCKI was succesfully connected in hotspot mode (default) or to your wireless router.
-Step 3:

When in hotspot mode, you are able to find it labeled as ROCKI_xxxxx in the list of wireless networks
-Step 4:
Select the ROCKI and enter the wireless password: 87654321
-Step 5:
Once connected, open a browser and go to the ROCKI web config page: http://192.168.0.1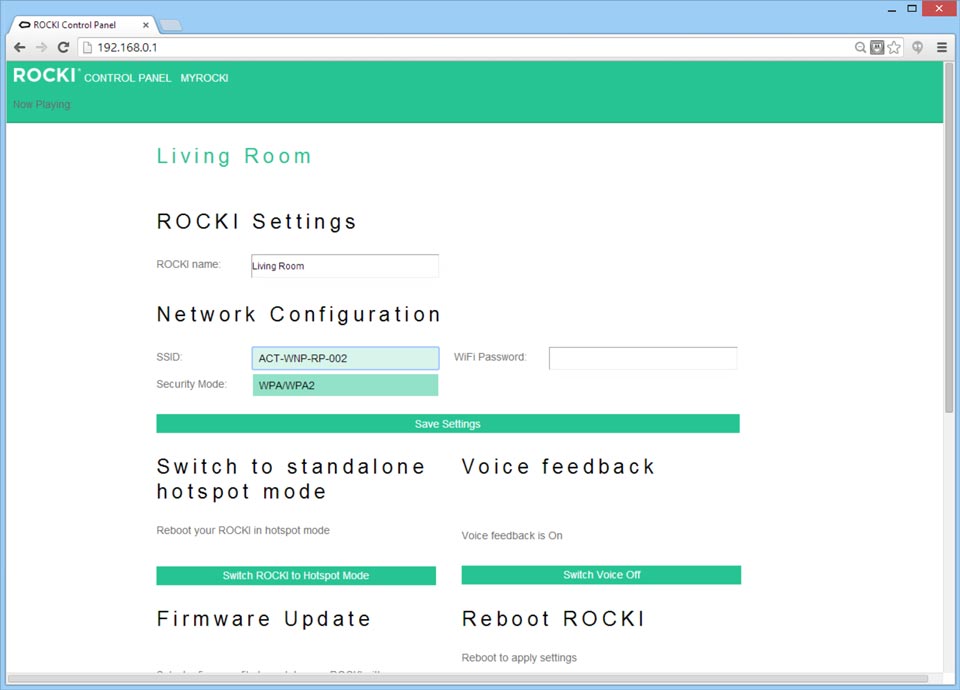 -Step 6:
Enter a name for this ROCKI Play in order to identify it in the ROCKI App or in Airplay, such as "Living Room" or "ROCKI Green"

-Step 7:
From the SSID list, choose your home network router and type in your wifi password, then click Save Settings. ROCKI will start up again, wait for 20 seconds to hear "I've successfully connected to your wifi router"

Your ROCKI is now connected to your wifi network!
To start playing music, open the ROCKI app, tap the green top bar and select your ROCKI. Now select a song to play within the ROCKI app and you're ready to ROCKI the house!