FOR IMMEDIATE RELEASE
ROCKI & D.O.N.S. collaborate to put EDM (Electronic Dance Music) streaming onto all your home audio speakers in every room with  "D.O.N.S. Loves ROCKI" Special Edition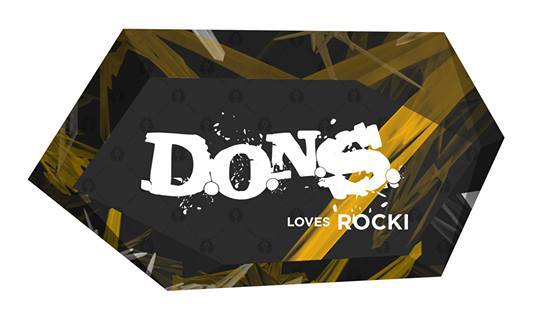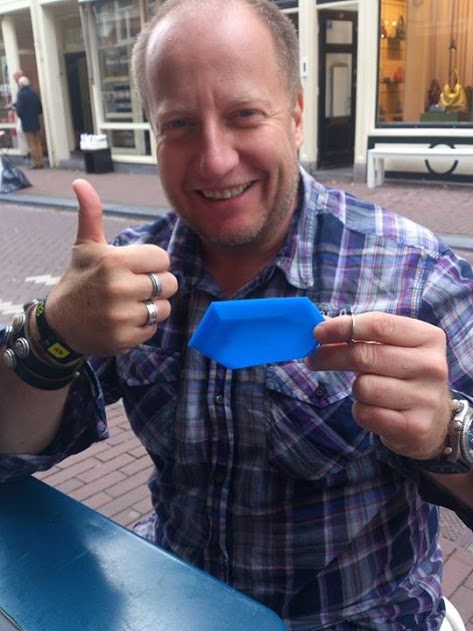 13 December 2013, New York - ROCKI & D.O.N.S. collaborate to put EDM (Electronic Dance Music) streaming onto all your home audio speakers in every room with  "D.O.N.S. Loves ROCKI" Special Edition
The ROCKI & D.O.N.S. (Design On Sound) collaboration begins with the release of "D.O.N.S. Loves ROCKI" Special Edition. Fans of EDM (Electronic Dance Music) will be able to enjoy streaming their favorite dance music with that phat bass on sound systems everywhere in their homes, in every room.  
ROCKI is a tiny device that plugs to any speaker systems and smartify them into modern day wifi streaming speakers, capable of multi-user and multi-room. The ROCKI vision is to play all your music, from every phone to all speakers, for everyone.
D.O.N.S. leads the charge of ROCKI into the dance music scene, assisting ROCKI in reaching dance music fans globally. ROCKI enables musicians like D.O.N.S. to reach their fans on all their home audio. Blast "D.O.N.S. IN THE MIX" everywhere in the home. With over 30 million daily listeners on around 100 radio stations in 40 countries, D.O.N.S. IN THE MIX is carefully prepared by D.O.N.S. himself every single week, with the most exclusive, undiscovered and up-to-date sound, all edited for the purpose of the show.
"Music needs space. It's awesome to be able to fill a room, or even better, fill the whole house with music. So when ROCKI came to me, I loved the idea immediately. The amazing thing about ROCKI is its simplicity. Plug it into any of your favorite speakers or Hifi set via the Audio In, pick up your smartphone, and you have my music pumping out of those speakers, just like that. It's gonna revolutionize streaming music at home." says Oliver Goedicke (a.k.a. D.O.N.S.)
"Streaming music has grown tremendously over the years which has helped artists reach their audience wherever they are. The downside is that home sound systems haven't caught up and many fans are listening to streaming music on their phones via headphones. There is a time for headphones, and there is a time to free your music into every inch of your space. We designed ROCKI so everyone could set their music free and enjoying it everywhere. We're very honored that Oliver - world class music veteran who has embraced LPs, CDs, MP3 and Streaming - loves the ROCKI and sees the potential of what ROCKI can do for musicians and music lovers. " says Dennis List, Product & Marketing Manager ROCKI
ROCKI recently launched its Kickstarter campaign to raise funds for its start-up, live now until 20 December. The campaign has secured Kickstarter funding in its first day with the firsts ROCKIs shipping to early bird beta users in December and standard users in January.
Support "D.O.N.S Loves ROCKI" Special Edition on Kickstarter for $49 and receive yours in early February before everyone else when they hit the shops thereafter.
ROCKI Kickstarter Campaign: http://www.kickstarter.com/projects/rocki/rocki-wifi-music-system-from-every-phone-to-all-sp
ROCKI - From every phone, To all speakers, For everyone. Free your music!
Contact
ROCKI
For more information, please contact ROCKI at:
Press & Media Relations : [email protected]
Developers : [email protected]
Alliances, Partners, Channel, Resellers : [email protected]
* Regarding sample purchase requests, Partners, Channels & Resellers are encouraged to support us via our Kickstarter page so you are sure to be part of the early birds to receive the ROCKI
Press Site: http://www.myrocki.com/press
Website: http://www.myrocki.com
Facebook: http://www.facebook.com/myrocki
Google+: http://gplus.to/myrocki
Twitter: http://www.twitter.com/myrocki

D.O.N.S.
For more information, please contact D.O.N.S.at:
Press & Media Relations: [email protected]
Bookings: [email protected], [email protected] (France/French speaking territories), [email protected], [email protected]
About ROCKI
ROCKI has designed and developed the ROCKI Wifi Music System with the vision to revolutionize home music. By first transforming all existing speakers new or old into wifi speakers, and building the ROCKI system that plays music from every phone, to all speakers, for everyone, ROCKI changes the way everyone enjoys music. Free your music!
About D.O.N.S.
German DJ/Producer and label owner D.O.N.S. has established himself as one of the most innovative, unique, and exciting figures in the dance music Industry. From his solo productions to his bootlegs and covers to his highly sought-after remixes, D.O.N.S. studio output is an ever impressive slew of crafted gems for the dancefloor. Besides his busy DJ and production schedule, he still devotes some of his time to manage one of the EDM scene's most exciting and forward-thinking labels, Kingdom Kome Cuts aka KKC, and discover new talents. He is also an active international Ambassador for HIV/AIDs charity Dance4Life, a role he shares alongside artists such as Tiësto and Fedde Le Grand.
About KICKSTARTER
Kickstarter is the world's no.1 crowdfunding platform, allowing start-ups with innovative ideas to pitch their idea and seek public funding support. In return the backers receive rewards, often the actual product (tangible or intangible) the startup intends to create. Anyone with a credit card can support a project by simply clicking the Pledge button on the project page.